Products / SPECIAL AND CUSTOM SYSTEMS / INSULATING GLASS - FULL AUTOMATIC LINE
Model: INSULATING GLASS - FULL AUTOMATIC LINE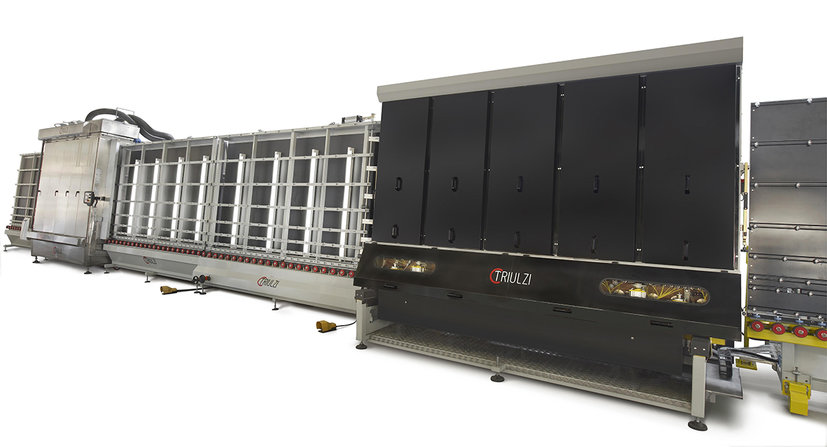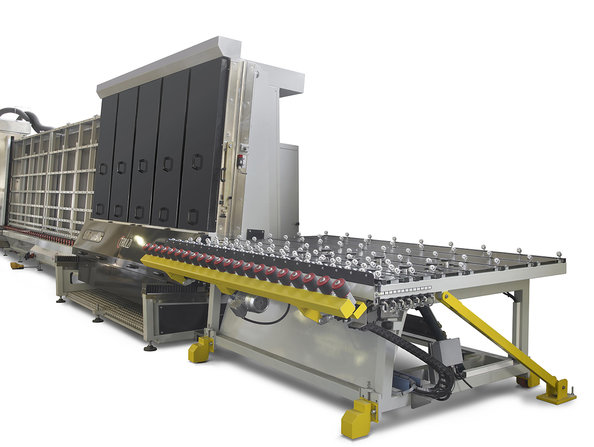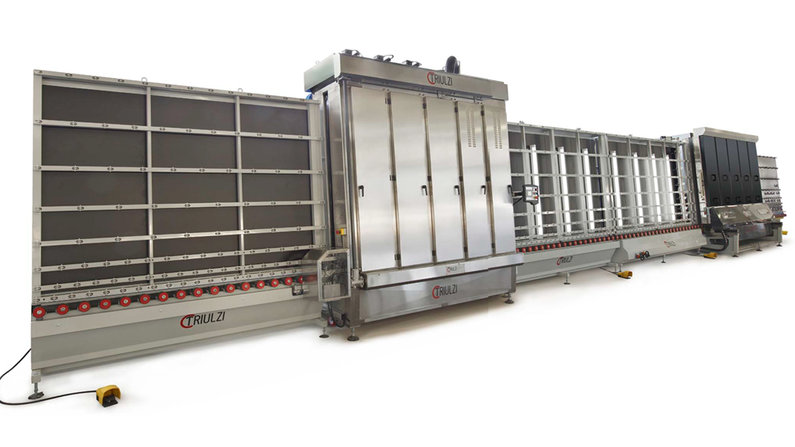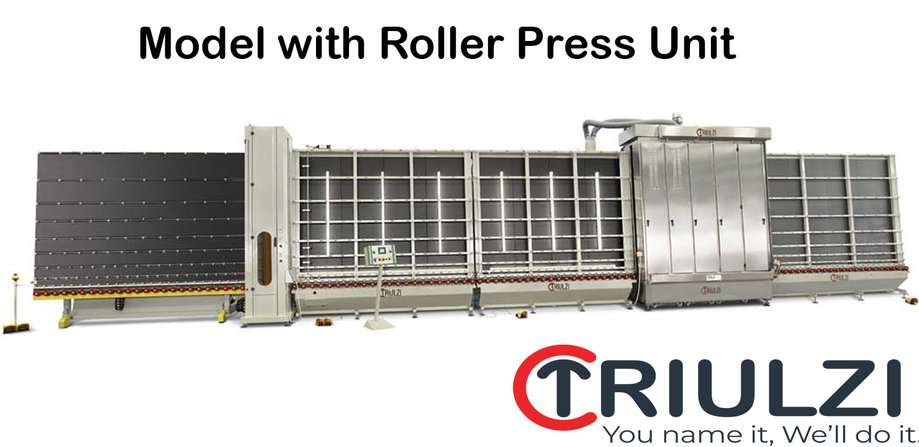 Equipment
AUTOMATIC LINE FOR THE PRODUCTION OF INSULATING GLASS
Description:

1) INLET CONVEYOR. Motorized vulcollan base rollers with the possibility to stop the conveyor by means of foot pedal to assist loading of large glass sheets.
2) WASHING DRYING MACHINE mod. VT-INOX. Washing drying body entirely made of stainless steel. Transport speed 8 m/min. Automatic air knives shut off. The machine is prepared to accept use of demineralized water. Optionals: • Device for brushes selection by pneumatic cylinders for Low E. glass; manual or automatic selection • Device for glass thickness, motorized with display or automatic • Independent brush motorisation

3-4) ACCELERATION AND DECELERATION CONVEYOR. Motorized vulcollan edge conveyor rollers. Continous working process without idle time. Acceleration forwarding speed of the glass sheet max. 36 m/min. Vertical and horizontal reference bar for a correct positioning of the spacer frame. Black panel and lamps for inspection.

5) BONDING UNIT WITH HYDRAULIC MOVEMENT Unit controlled by PLC for all the line sequences and functions. The machine is equipped with manual assembling system for oversized glass sheets. Text display to check the operations of the line. Sign of possible electrical failures on the line. Assembling section with flat panel and pressing with insertion of suctions pads for the sucking of glass. Max. pressing thickness 80 mm Automatic pressing power depending on the glass dimensions Opening of 500 mm of the panel press for eventual maintenance operations and cleaning of the flat panel. Adjustment of the time pressure by timer positioned on the control board. Optionals: • Roller press unit • Count pieces reading • Triple glazing production device • Structural glazing device

6) TILTING TABLE Motorized retractable base rollers to simplify the handling and the sealing of the glass units. Automatic retractable movement for horizontal positioning. Optionals: • Suctions pads for big glass units sealing

WORKING PROCESS The first glass sheet is placed on the inlet conveyor, then it advances and is washed and dried. It passes through the acceleration conveyor and stops in the assembling/bonding unit where it is picked up by a vacuum cup positioning frame and moved back. The second glass stops on the deceleration conveyor where the spacer is positioned. After this operation, the glass sheet is advanced by a foot pedal and stops to accept assembly of the first glass sheet. The assembled unit is then pressed. Finally the panel arrives on the tilting table and it stops by end limit switch. The line is predisposed for the breakdown diagnostic control.
Opening of 500 mm for maintenance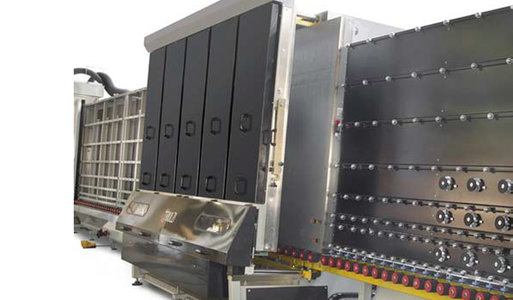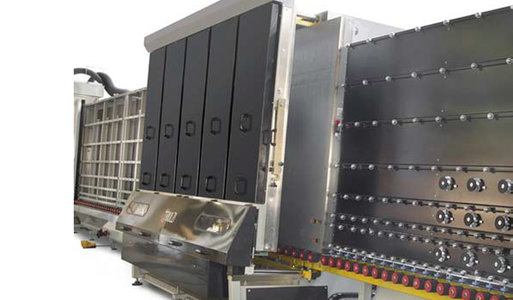 Tilting table with suction pads for big glass units sealing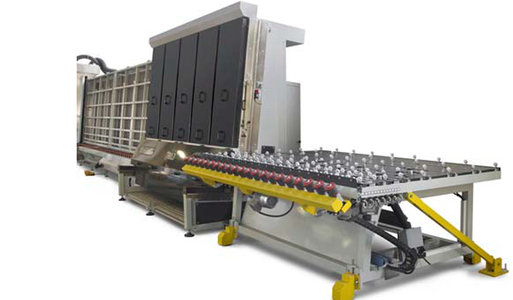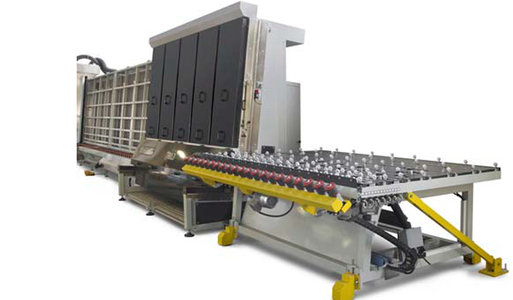 Technical Specifications
| Property | Value |
| --- | --- |
| Working height x width | 1600 x 2800 ; 2000 x 2800 ; 2500 x 2800 mm [= 62.99 x 110.24; 78.74 x 110.24; 98.43 x 110.24 in] |
| Motors Power | From 16 to 25 kW |
| Theoretical Glass panels production | 120/h |
| Min. glass dimensions | 380 x 160 mm [= 14.96 x 6.30 in] |
| Voltage-frequency-phases | 400 V - 50 Hz - 3 Ph |
| Auxiliary tension | 24 V |
| Working direction | Left to right ; Right to left |
| Energy saving system "SMART STAND BY" | Customizable |
Related products
Maybe you are also interested