Products / HORIZONTAL WASHING MACHINES / SPECIAL WASHER FOR SOLAR PANEL
Model: SPECIAL WASHER FOR SOLAR PANEL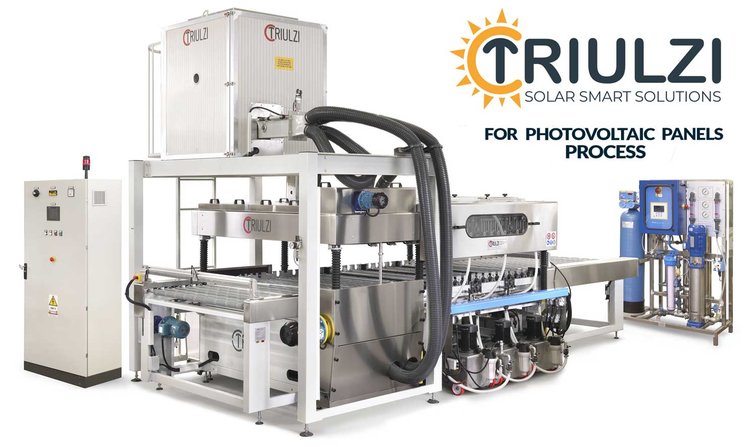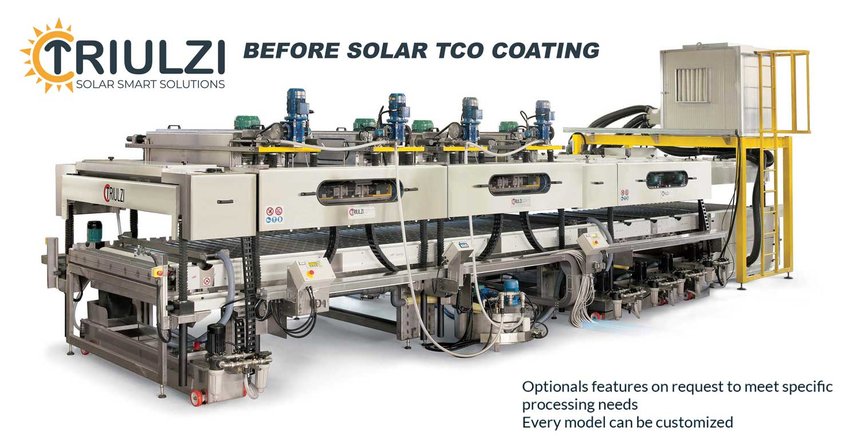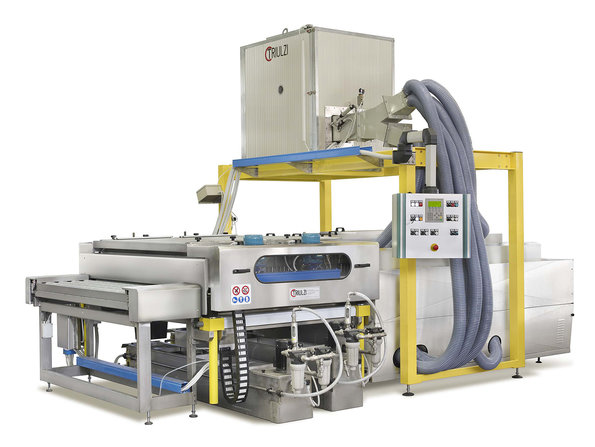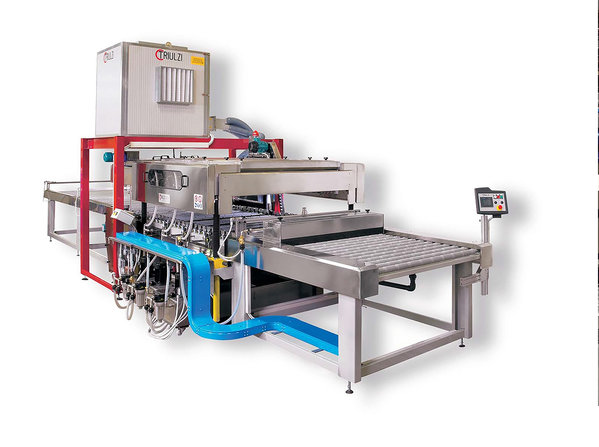 Equipment
HORIZONTAL WASHING MACHINE - SOLAR
THE ENERGY OF THE SUN MEETS THE PURITY OF WATER.
TRIULZI IS A LEADER COMPANY ON THE CUTTING EDGE, WITH STRONG SENSIBILITY TO CHANGE AND WILLINGNESS TO FOCUS ON THE ENVIRONMENTAL ECO-SUSTAINABILITY: THIS IS HOW THE SOLAR DIVISION IS BORN, WITH THE MANUFACTURING OF WASHING MACHINES DESTINED TO SOLAR PANELS GLASS. QUALITY IN CONTINUOUS EVOLUTION.

Washing machine for coating line TCO/AR. Entirely made of stainless steel inox with 4 top oscillating scrubbing modules with flat brushes with motorized opening
for maintenance. High speed and performances. Also available with 2/3 upper oscillating groupsTRIULZI SOLAR DIVISION, dedicated to the production of washing machines and dryers for solar panels. Version for glass washing for photovoltaic processing. Equipped with a device for reducing water consumption and energy saving.
FOCUS ON: Pocket filters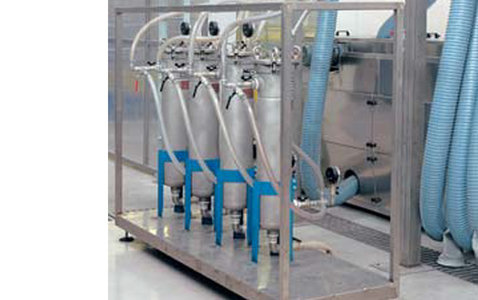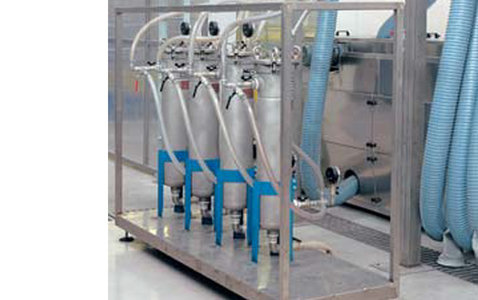 Technical Specifications
| Property | Value |
| --- | --- |
| Working Width | 1310 mm [= 51.57 in] |
| Glass Thickness | from 1,5 up to 35 mm (stroke) 500 mm [= 0.06 up to 1.38 in (stroke) 19.69 in] |
| Minimum Glass | 240x100 mm [= 9.45 x 3.94 in] |
| Working Speed | from 2 up to 8 m/min |
| Touch screen for line control and maintenance | On Request |
| Working width | from 660 up to 3400 mm [= 25.98 up to 133.86 in] |
| Overall dinìmensions | 5600 mm (L) - 2720 mm (W) - 3510 mm (H) [= 220.47 x 107.09 x 138.19 in] |
| Installed power | 44 kW |
| working height | 920 ± 30 mm [= 36.22 ± 1.18 in] |
| voltage-frequency-phases | 380 V 50 Hz 3 Ph |
Related products
Maybe you are also interested